TRUMP series Short Stories -Pendulum-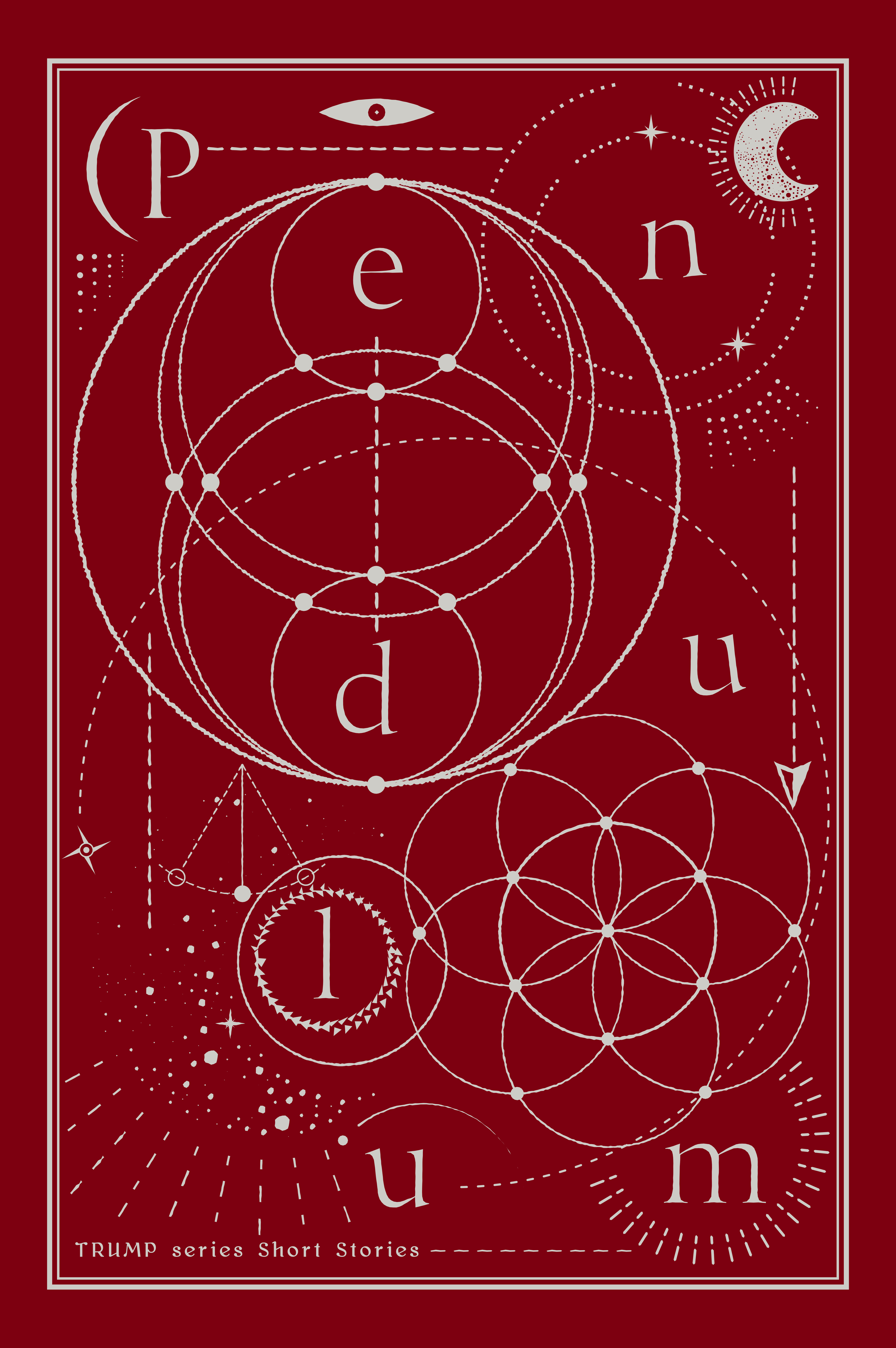 「灰かぶりの世界」
「ドナテルロ回顧録」
「シモンには動機がない」
「ホフマンと双子の繭期」
「アンジェリコを待ちながら」
「賊は月夜に死す」
「二輪咲き」
「雪のおわり春のはじまり」
「Pendulum-ペンデュラム-」
「深海にて」
A World Covered in Ash
Donatello's Reminiscence*
Simon doesn't have any motive
Hoffman and the Twin's Chrysalis
Waiting for Angelico*
The bandit dies in the moonlit night
Two Flowers Blooming (Nirin Zaki)
The snow melts and Spring begins
Pendulum
In the Deep Sea
* Official English titles

---
TRUMP series Short Stories -BLOSSOMS-
「-prologue- ワーグ夫妻の半生」
「はじめまして feat. リリー」
「彼女は嘘を知る feat. スノウ」
「面影と手と feat. マリーゴールド」
「二重虚構 feat. チェリー」
「女子寮潜入大作戦 feat. キャメリア」
「或る夢見るの泡沫の feat. シルベチカ」
「月のプリンセス feat. マーガレット」
「ふたりの繭 feat. 紫蘭と竜胆」
「摘蕾は拒めない feat. カトレア・ローズ・ナステーシャム」
「LYCORIS feat. リコリス」
「-epilogue- 少女たちの前夜」
「二輪咲 -BLOSSOMS ver.-」
Prologue: The half a lifetime of Mr. and Mrs. Warg
Nice to meet you feat. Lily
She Knows a Lie feat. Snow
Shadow and Hands feat. Marigold
Two-fold Fiction feat. Cherry
Operation Sneak into the Girls' Dormitory feat. Camellia
A Dream of Bubbles feat. Sylvatica
Princess of the Moon feat. Marguerite
Our Cocoon feat. Shiran and Rindou
Can't refuse to pick buds feat. Cattleya, Rose, Nasturtium
LYCORIS feat. Lycoris
Epilogue: Girls' Last Night
Two Flowers Blooming -BLOSSOMS ver.
---
Unpublished works
ドナテルロ追想録 -繭期幻想-
Donatello's Reminiscence -Chrysalis Illusion-

純血倶楽部へようこそ
Welcome to the Pureblood Club
森のお散歩 feat.ファルス
A Walk in the Forest feat. False
灰かぶりの世界
A World Covered in Ash
シモンには動機がない
Simon doesn't have any motive
Published in Grand Guignol booklet
ホフマンと双子の繭期
Hoffman and the Twin's Chrysalis
Published in Marigold booklet
アンジェリコを待ちながら
Waiting for Angelico
Published in COCOON booklet
雪のおわり春のはじまり
The snow melts and Spring begins
---

Unpublished works
ドナテルロ追想録 -繭期幻想-
Donatello's Reminiscence -Chrysalis Illusion-
Given out for purchase of TRUMP series items
純血倶楽部へようこそ
Welcome to the Pureblood Club
Staged as a recital during 繭期大夜会 (2019)