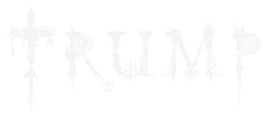 NAPPOS UNITED 舞台『TRUMP』
NAPPOS UNITED stage play "TRUMP"
STORY
The story takes place in a gymnasium (clan) set up to educate (correct) young vampires who have entered the Cocoon period (puberty in human terms).
Sophie, a human-vamp half-breed (dhampir), is a brilliant student, but is hated by those around him for being "filthy".
Ul, who was born into one of the most prestigious families in the vamp world, is somehow attracted to Sophie, who is an abomination.
As Ul continues his research into the immortality of the ancient vamps, he learns of the existence of TRUMP, the first vampire who is known to be immortal, and begins to yearn for eternal life.
Meanwhile, in the Clan, Teacher Krauss, who is always on the lookout for Allen, and other teachers with unique personalities are guiding vamps in their Cocoon period. One day, a mysterious transfer student named Banli arrives at the Clan, filled with the daily ruckus of the vamps in their Cocoon period…
In this ephemeral yet beautiful vampire entertainment, a group of vampire boys, who have lost their immortality, crave for "life" and are tempted by the legend of TRUMP's immortality.
CAST
---
---
---
---
---
---
---
---
---
---
---
--- ダリ・デリコ
Dali Delico
末満健一 / Suemisu Kenichi (Truth & Reverse)
--- Ensemble:
植田順平 / Ueda Junpei 日南田顕久 / Hinata Akihisa 傳川光留 / Tsutagawa Hikaru

---